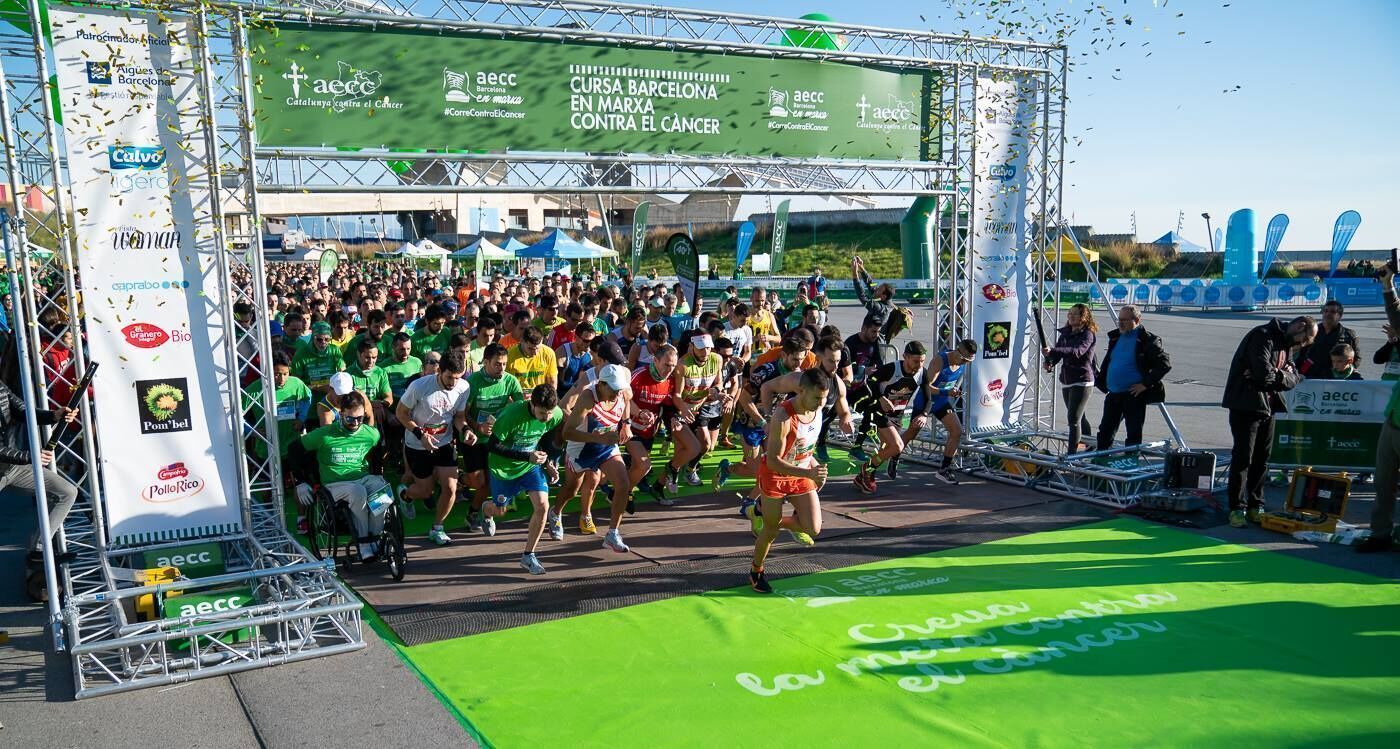 The AECC is the main organization involved in the fight against cancer in Spain, with great support from civil society it also displays a great strategy of actions to obtain donations to help those who suffer it. Barcelona on the move against cancer " is a charity race led by the AECC in several Spanish cities and organized by Tandem Projects in Barcelona, as a technical partner.
The first editions in Barcelona have gathered 4.000 people in each event, and a great level of recognition of the experience. The main incentive of the event is the collection of funds, through the inscription in the race and the premium option of a solidarity bib. Everyone wants to contribute to cancer research!
On a technical level, the race is characterized by the possibility of choosing different distances: 10K, 5K and 2.5K, thus encouraging the participation of different runner profiles
Providing running and sporting events with added value and turning experiences into "much more than running" is synonymous of Tandem Projects. That is why the production of the AECC Race is one of the main projects of Tandem Projects that links sport with solidarity. It has consolidated itself as one of the most well attended races in Barcelona and it has increased its participation edition after edition, consolidating itself as a reference of solidarity and commitment. The different types of circuits in the Parc del Fòrum are intended to make everyone feel comfortable and to enable them to make a contribution to the charity, whether they are regular sportspeople or not.
We turn events into CSR actions that generate corporate ID, attract and activate sponsorships and are technologically innovative. The aim of Tandem Projects is to achieve an organization where the client meets the objectives, based on the communication of the event, the improvement of marketing strategies and the splendor of the customer journey, without forgetting the excellence of the production of the event.