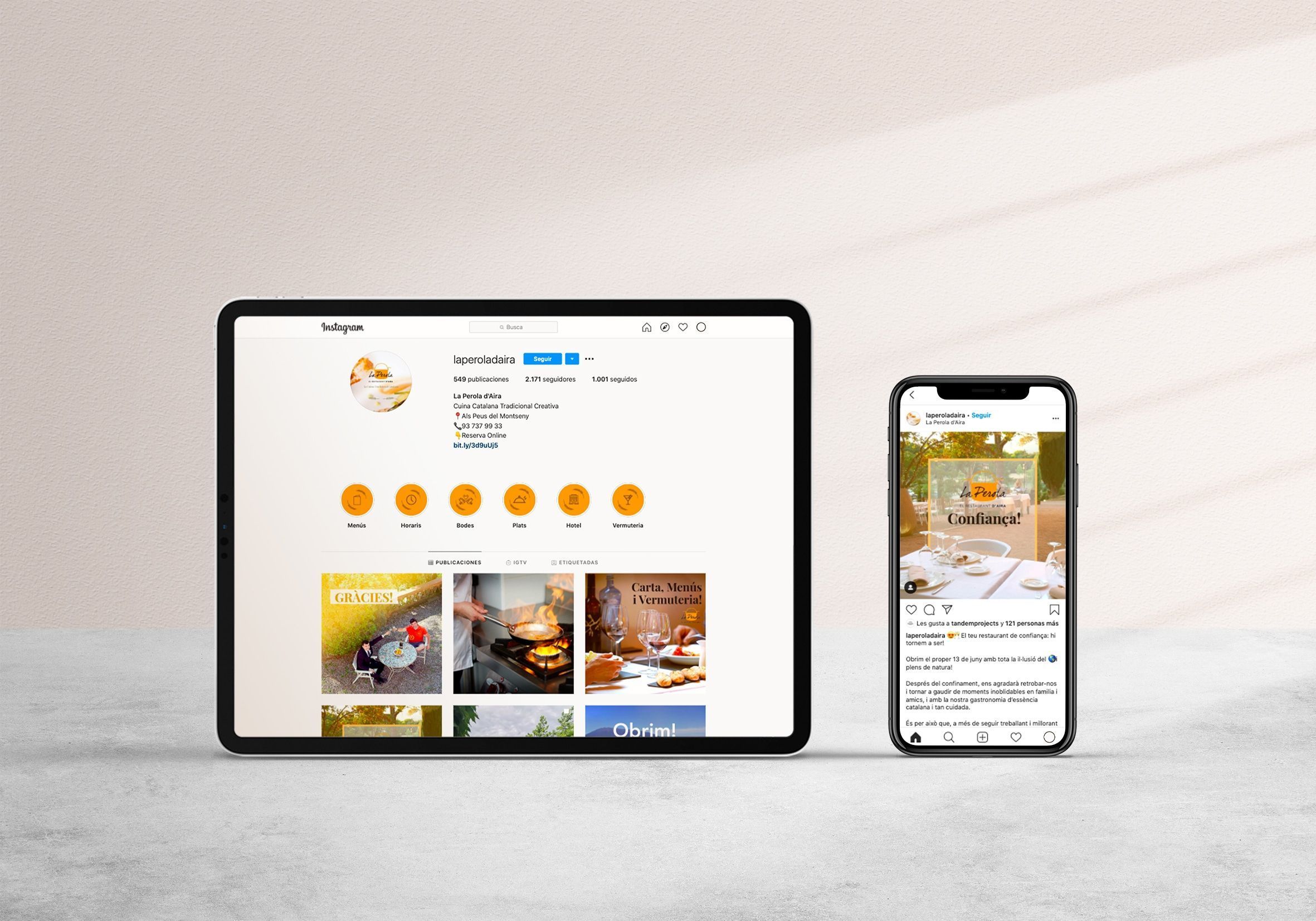 La Perola de Aira, Aira Natura and Can Ribalta Hotel are rural tourism services grouped under the name of Aira Group. This group has shown a growing engagement in the different social networks.
La Perola d'Aira is a restaurant of Catalan cuisine, with a traditional essence and carefully prepared food. Aira Natura is an adventure park in a magnificent natural area, specially designed to live exciting experiences with whole the family. And Can Ribalta is a hotel surrounded by nature in a century-old farmhouse. Together, they form the most complete rural tourism experience in the region!
Tandem Projects manages the digital communication of Aira Grup, grouping the different networks in its services. The communication strategy is based on the creation and publication of content in social networks, the sending of mailings (email marketing) and newsletters, and the preparation of social and google ads campaigns.
The evaluation of the social media campaigns is focused directly on defined marketing objectives:
Web visits to convert into customer visits
Increased impacts through social networks and databases
Generation of a brand image and organization identity
With a well-defined schedule and a co-management system, Tandem Projects manages the group's social networks with a multidisciplinary team that schedules and programs online content, creates audiovisual content, designs the creativities, writes the copies (copywriting), prepares the investment campaigns in paid media and, above all, constantly discusses and decides with the client its objective.