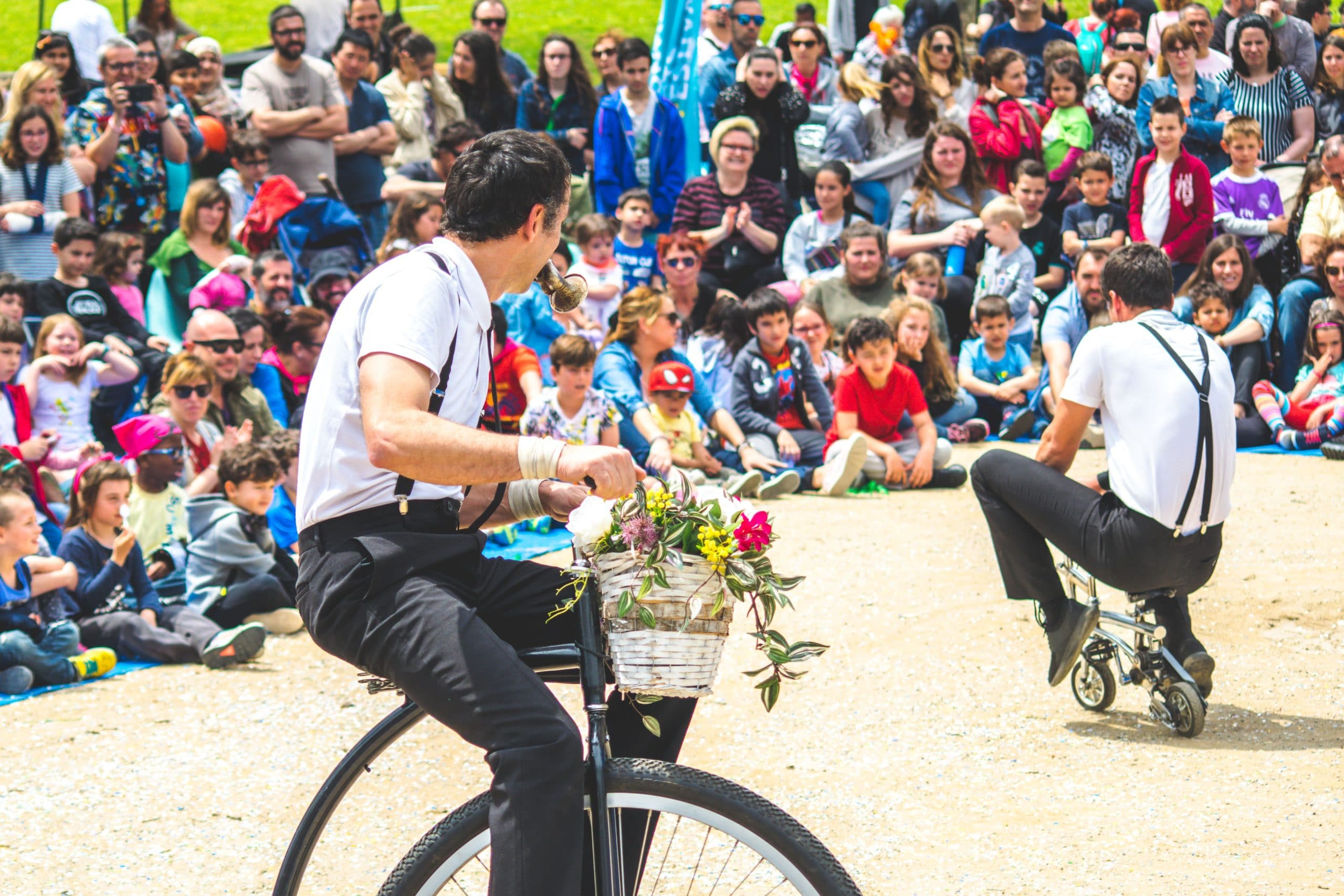 Street theatre, magicians, acrobatics, clowns, workshops, foodtrucks, music, dance … all this and much more, has taken place in the several editions of the MAF! The Montigalà Arts Festival, an event promoted and organised by Tandem Projects and sponsored by Montigalà Shopping Centre, has been a leading cultural and family leisure event.
Events organization is one of the core bussinesses of the agency, which has made the production of the event entirety. Its ideation and creation started from a perceived demand during the May Festival of Badalona, where we believed that a festival for the local arts, a benchmark for street theatre, was missing. The communication strategy and the media campaign, as well as the design and image have been organized onsite by Tandem Projects, in agreement with the Shopping Centre.
As far as production is concerned, the event has been directed by a the role of project manager, a production manager and an assistant, an artistic manager, a head of protocol and an production team, sound and light technicians and security.
Some of the artists have been Circolos, Mag Magoo, Xirriquiteula, Pulmón BeatBox, Xavi Bufa & Sons, Brincaidera, El Que Ma Queda, Capitan Maravilla, Tandarica Circus, La Bella Tour… all these shows, coupled to the gastronomic experience, thanks to the management of first class Food Trucks, has created different magical events!
On the other hand, the Shopping Centre has represented in all its editions a great strategy of branded content and cultural sponsorship. The Shopping Centre has achieved its objectives:
Attracting new audiences and increasing the number of visitors
Awareness and brand image
Links to cultural activities
Integration with the city and its major festivity
Public Relations by the Centre's managers