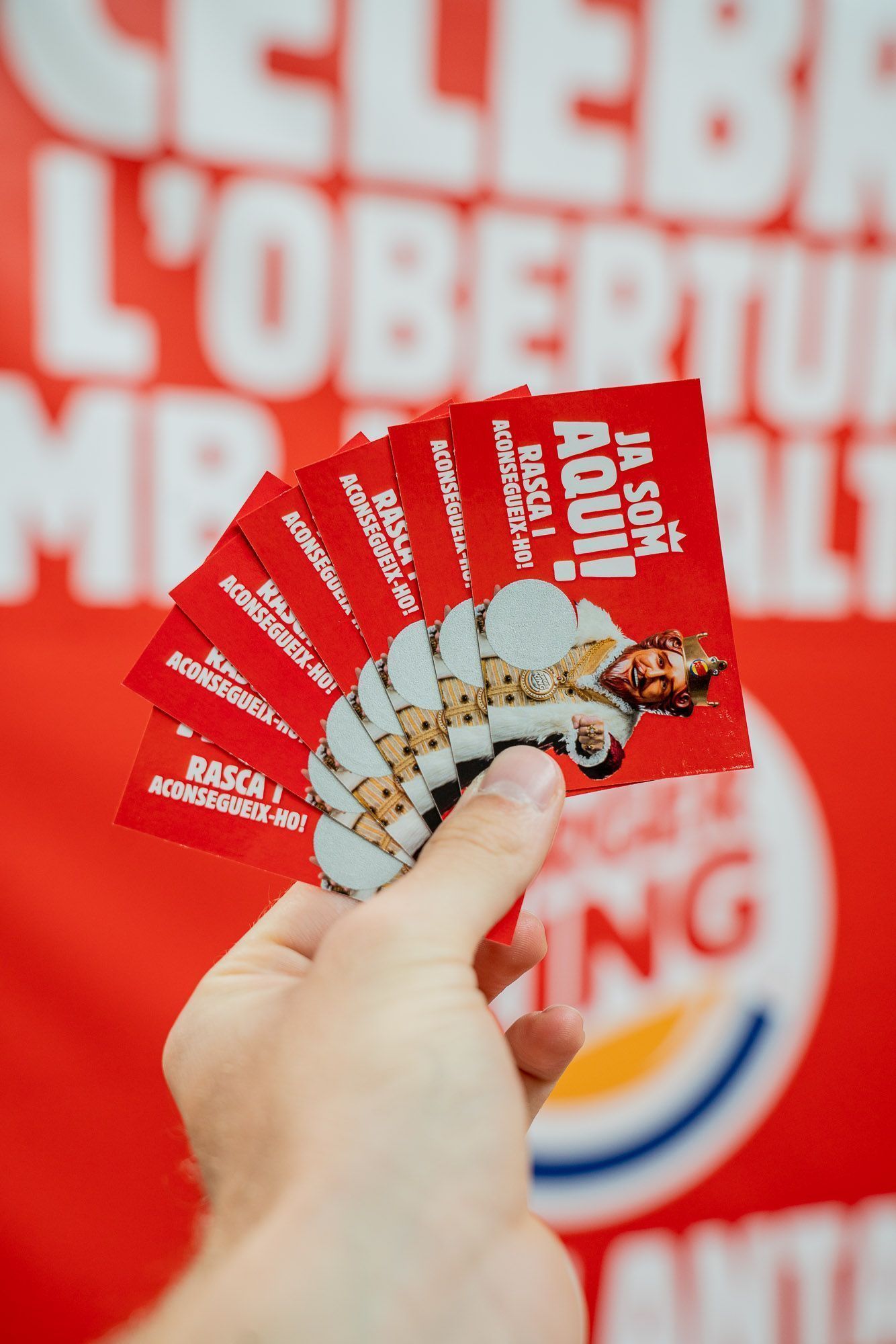 Burger King is one of the largest hamburger chains in the world, founded in 1954 and has been present in Spain since 1975, when it opened its first restaurant in Madrid. Currently, it manages more than 50 restaurants in Spain. For the main openings, the head office organizes different campaigns to promote the restaurants, to attract people and to generate brand awareness in the area, in addition to other actions.
Tandem Projects has been in charge of the communication of the opening and complete organization of the action for the opening of a new restaurant in Badalona. The brand briefing was based on the following objectives:
Attracting new clients and generating traffic
Customer loyalty with regards to the competition
Promote the location of the restaurant
The communication campaigns that were conducted were designed to reach the target that the brand was seeking, as well as to create brand recognition of the city, through general radio campaigns, promotional pages in the local press and the drafting of press releases informing of the opening, campaigns in the social networks of the Shopping Center and social ads campaigns.
As for branding, thus the communicative and image element of the centre, a booth was designed to visually impact the different clients of the Shopping Centre as well as to direct the general public to the new opening, by means of different offers and discounts. Tandem Projects organized the brand activation with the following elements:
Booth according to the brand's Visual Key: Photocall, floor vinyl, rollup.
Photocall experiential elements: Frames, isotype creation, etc.
Balloons and furniture brand image.
Design and production of personalized raffle and scratch cards.
Burger King is open and it is one of the most successful restaurants in the shopping center, the return on investment of the campaign was positive and the redemption rate of the promotions was over 15%.