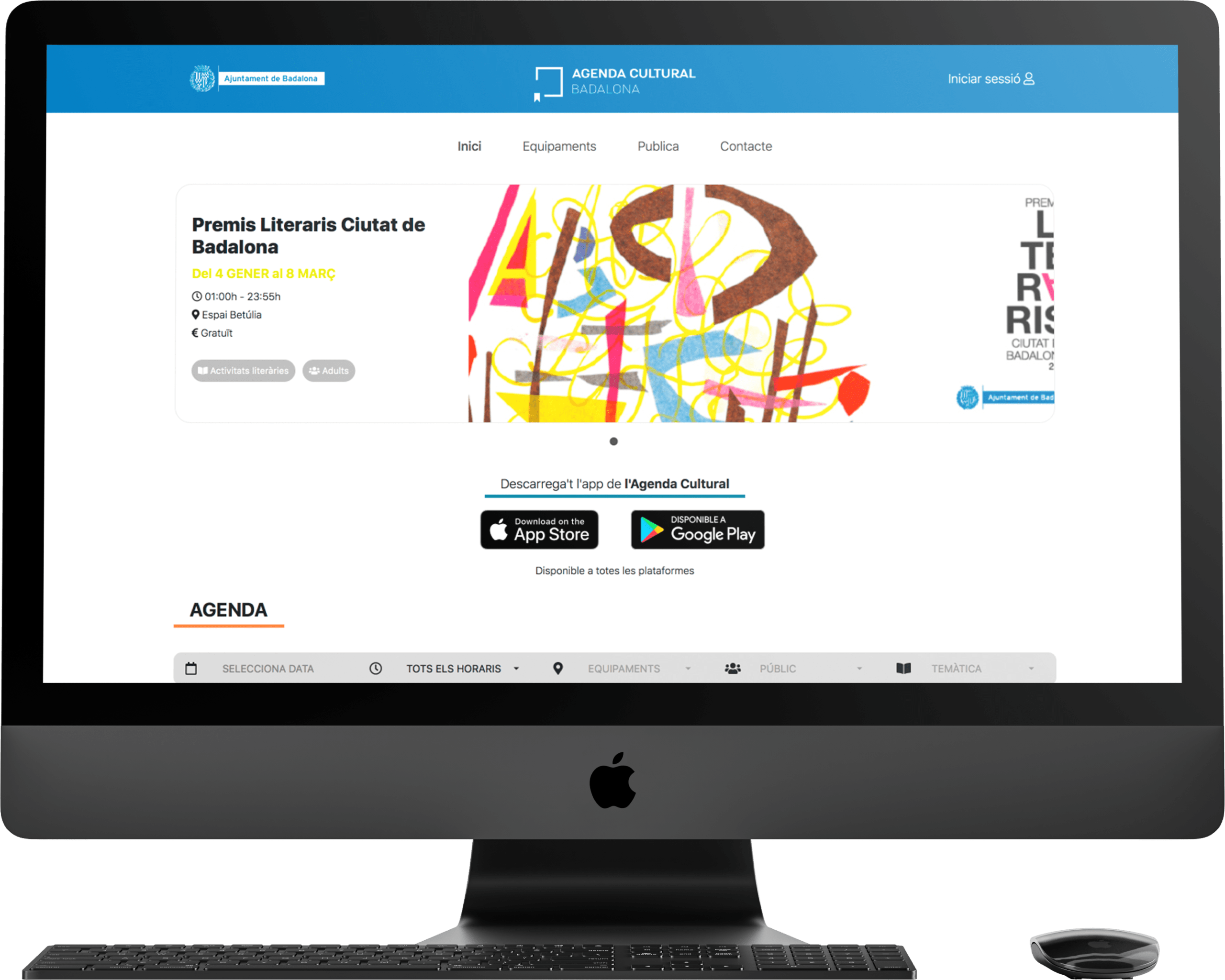 The Badalona City Council's Culture Service and the rest of the city's municipal facilities work constantly to offer the citizens of Badalona an enriched and quality cultural fabric.
As a marketing agency, from Tandem Projects, we have been in charge of organizing and ordering all this set of activities that, until now, had no digital platform to publish to make themselves known.
Through an ondemand request, we have devised, designed and developed the Badalona Cultural Agenda. A web and mobile application (available on Android and IOS) that brings together all the cultural proposals of the city in an interactive and personalized way.
This application presents a very intuitive design and the option of push notifications, facilitating the user experience and its usability (UX / UI). The tool is a two-way communication channel that allows you to reserve tickets by managing the influx of the public, needs derived from the covid19 pandemic. In this way, the entire ticketing process is organized in a single application.
The system also incorporates a section called "Publica" where, through a form, citizens can publish activities and cultural ideas that they organize, thus facilitating the dissemination of less visible proposals and promoting the recruitment of new audiences.
Once again, from Tandem Projects, we have achieved a successful solution by working hard on web development and creating a creative app. Our marketing agency has demonstrated the ability to develop an essential application in terms of management and communication, making the cultural proposal of the city of Badalona more recognized and accessible.