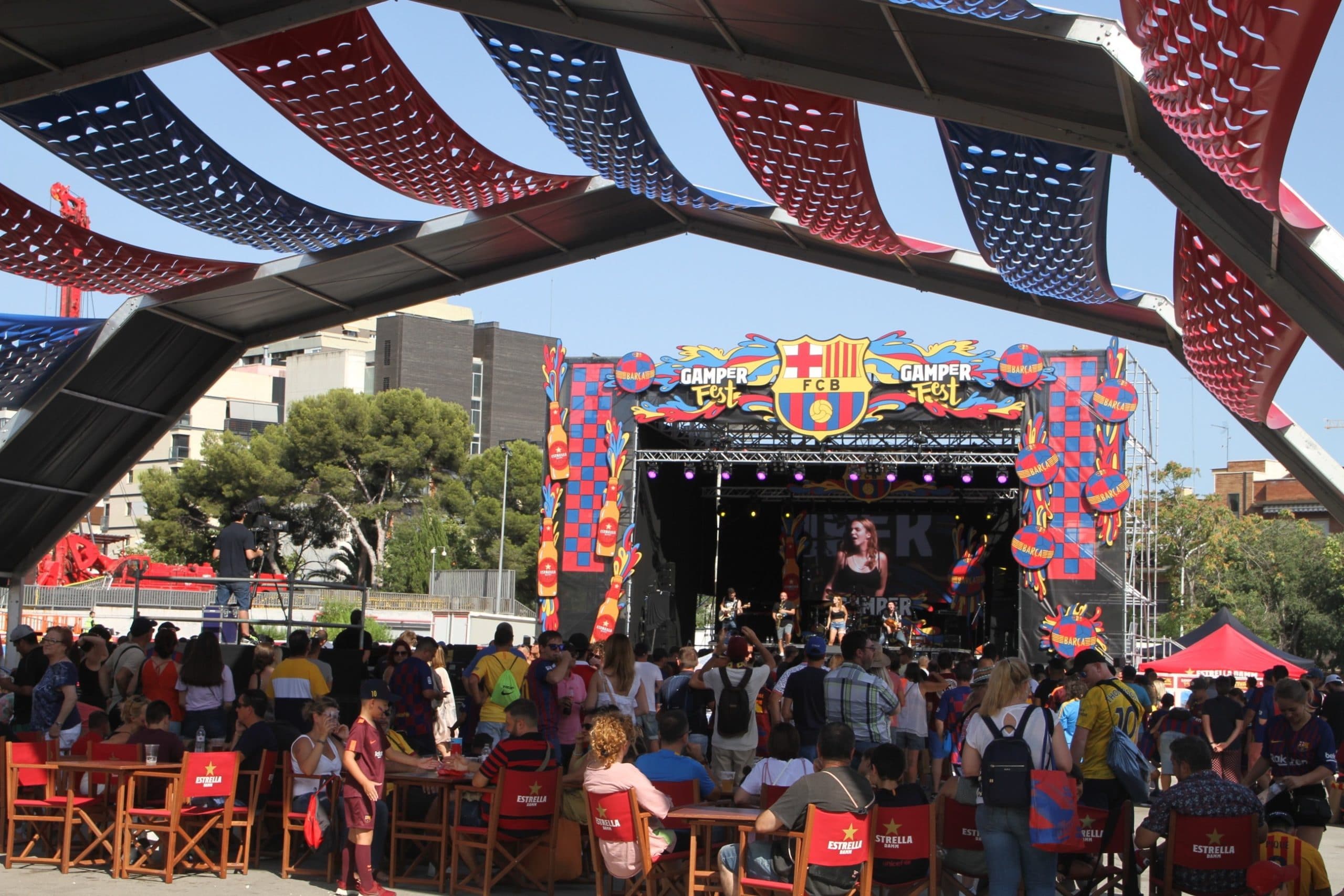 There are games that turn football into a football festival! Live music, food market, activities and lots of football. A spectacular experience with a lot of partying and a great Barça image!
The Joan Gamper tournament is characterized by the presentation, every year, of the new roster of the first football team of FC Barcelona. But Barça is #MoreThanaClub and wants to promote the blaugrana identity and the Barça experience with parallel leisure and cultural activities for all audiences. As an agency of experiences linked to sport, the consultancy and creation of actions to promote fan engagement is one of the specialities of Tandem Projects. We analyze the client's objectives, in this case FC Barcelona's, to determine the best ways to reach them; so we can organize and produce the necessary event, action or digital campaign.
Groups of great popularity such as Doctor Prats, Suu or Arnau Griso offered spectacular concerts in quick format and climbed on a stage conceived, designed, produced and dynamized by Tandem Projects. The international and local public enjoyed the event under a blue-ret shade tent produced ad-hoc and a pleasant chill out space for the occasion, in addition to other sports and family activities.
At #TandemProjects we love our work! ⚽⚽⚽