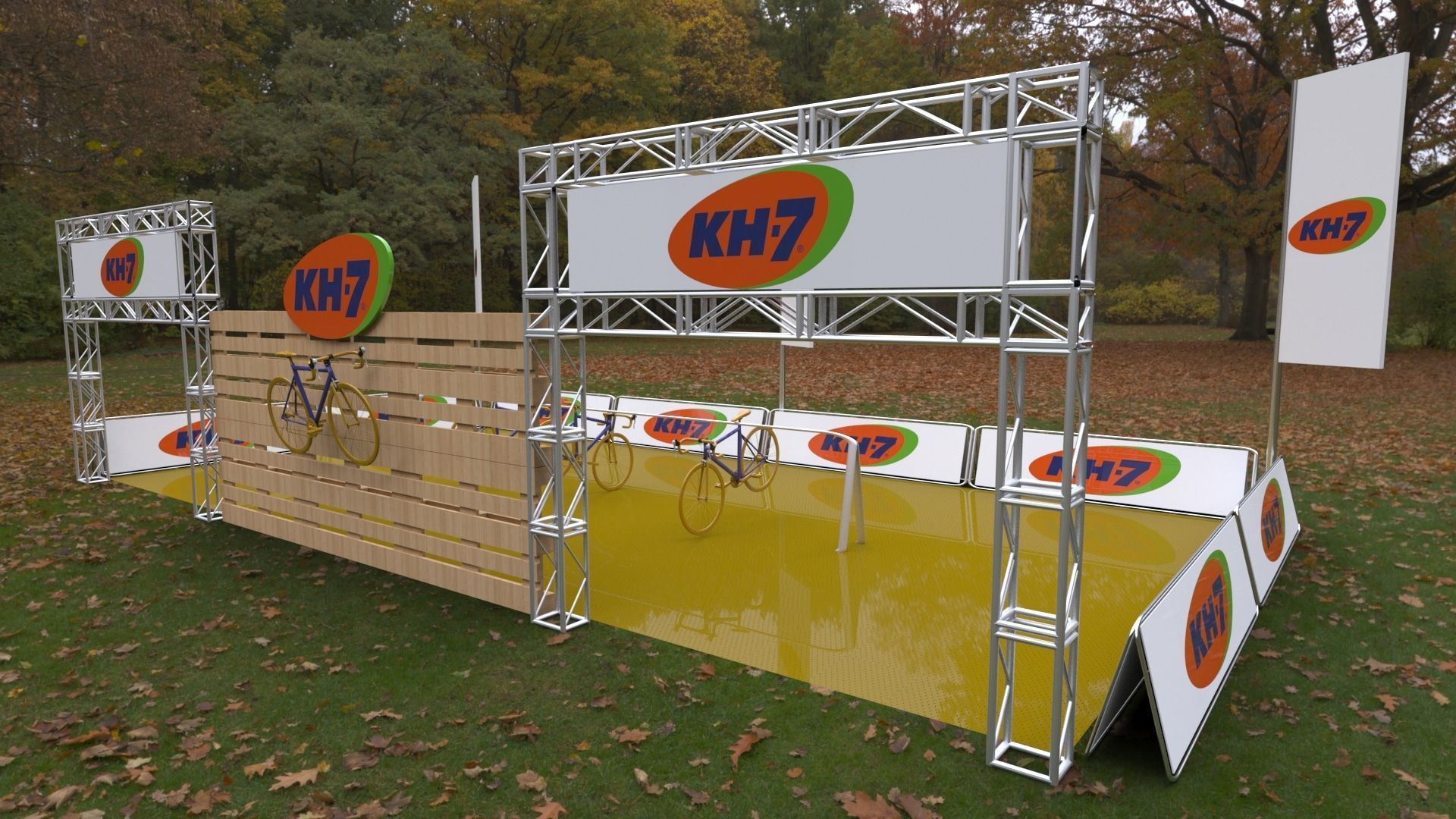 KH7 is one of the most successful companies in Spain within the cleaning, stain and detergent sector, as well as one of the most appreciated companies. The company has a high commitment to the environment and shares common values with Tandem Projects: Teamwork, Innovation, work well done and commitment.
As a comprehensive marketing agency, our department of brand actions is specialized in activations of sports events. KH7 is pursuing a courageous policy of sponsoring well-known sporting events, in where it displays its brand image and collaborates with the organisation. Tandem Projects creates and applies internally different creative actions to impact with the presence of the KH7 brand on the events linked to the world of cycling and other engaged sports events.
One of the most followed up activations has been the establishment of bicycle cleaning points in the main road cycling and mountain biking events in the country. In order to carry it out, a finish area of between 50 and 100m2 has been personalized with the company's own branding and KH7 elements. Washing points with water and product were installed in the facilities, these were dynamized by personnel. In order to generate engagement among the participants, a digital interaction plan on social networks was conceived.
Tandem Projects has managed in an comprehensive way the conception and design of the space, the purchase of materials and production of the washing point, the assembly, the dynamization and the management of the personnel of the different brand activations.