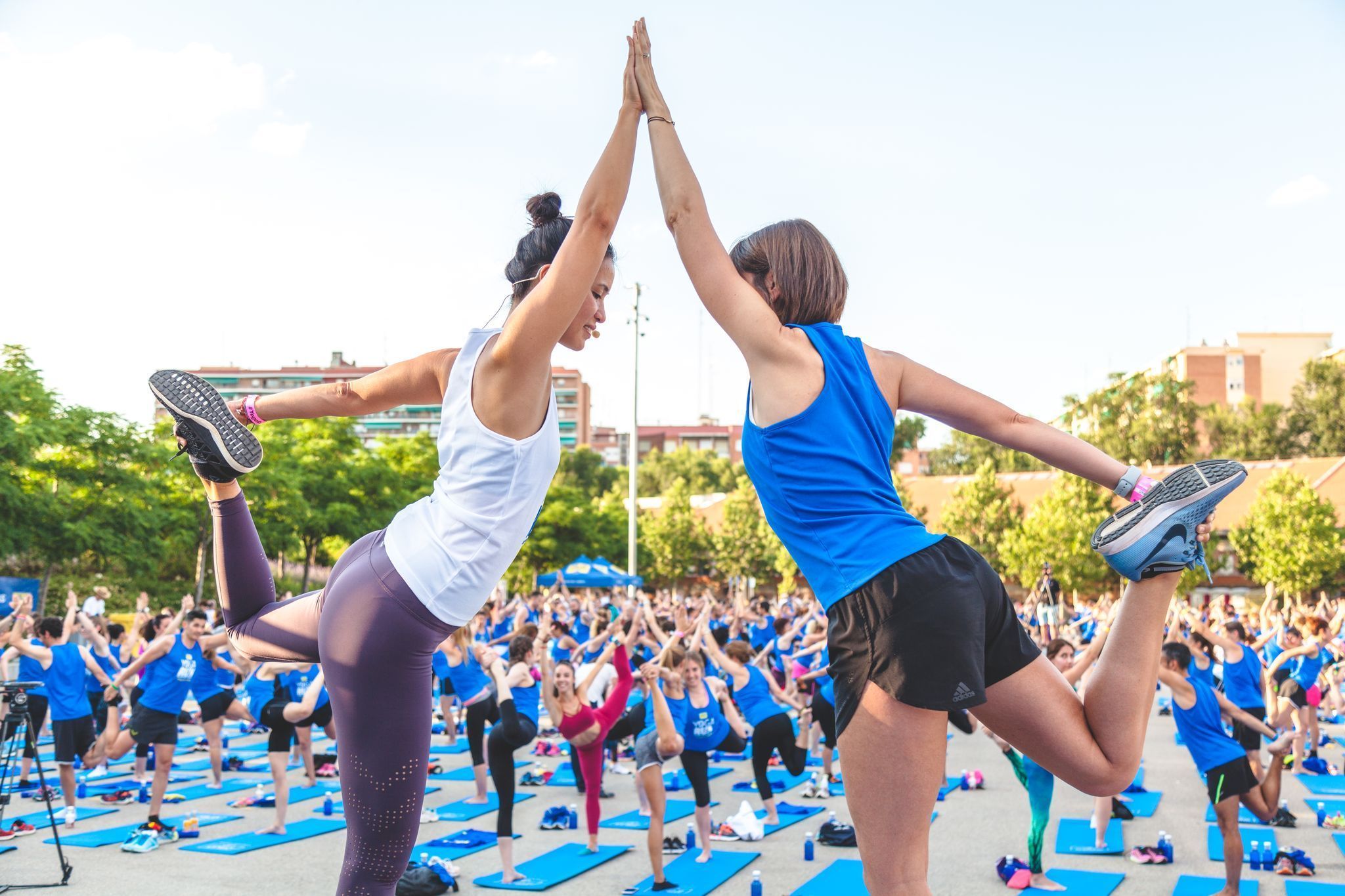 Yoga Run has been the first massive sports event of yoga + running focused on a premium target and with the presence of different influencers. Sponsored by Solán de Cabras brand at a national level, the sports experience has aimed to promote the practice of yoga and running as sports for the emotional wellbeing of people. Tandem Projects has organized and led the organization and production of the event.
For the execution of this sports experience, two high impact locations have been chosen in Madrid (El Matadero Cultural Centre) and Barcelona (Dome of Las Arenas Shopping Centre), in addition to a totally personalised and customised staging with the corporate colours and other branding materials that have been complemented with powerful lighting and the digitalisation of the space. The masters of ceremony of the Yoga Run event and experience have been the guru and international reference in the world of yoga: Xuan Lan, ambassador of health and emotional well-being of Solán de Cabras and the triathlete Pitufollow, one of the most important influencers of running and healthy sport at a national level.
The result has been an event with more than 2,000 participants, where other values such as sustainability, healthy eating and self-knowledge have also been promoted. A unique event with a strong media impact that has achieved all the objectives and KPIs proposed by the organization and its main sponsor.
The Yoga Run by Solán de Cabras counted on a strategic team of more than 20 professionals. Tandem Projects has applied its experience and its team of specialists in sport events to create a successful event. The organization and the brand are already planning new editions of this comprehensive sports experience.