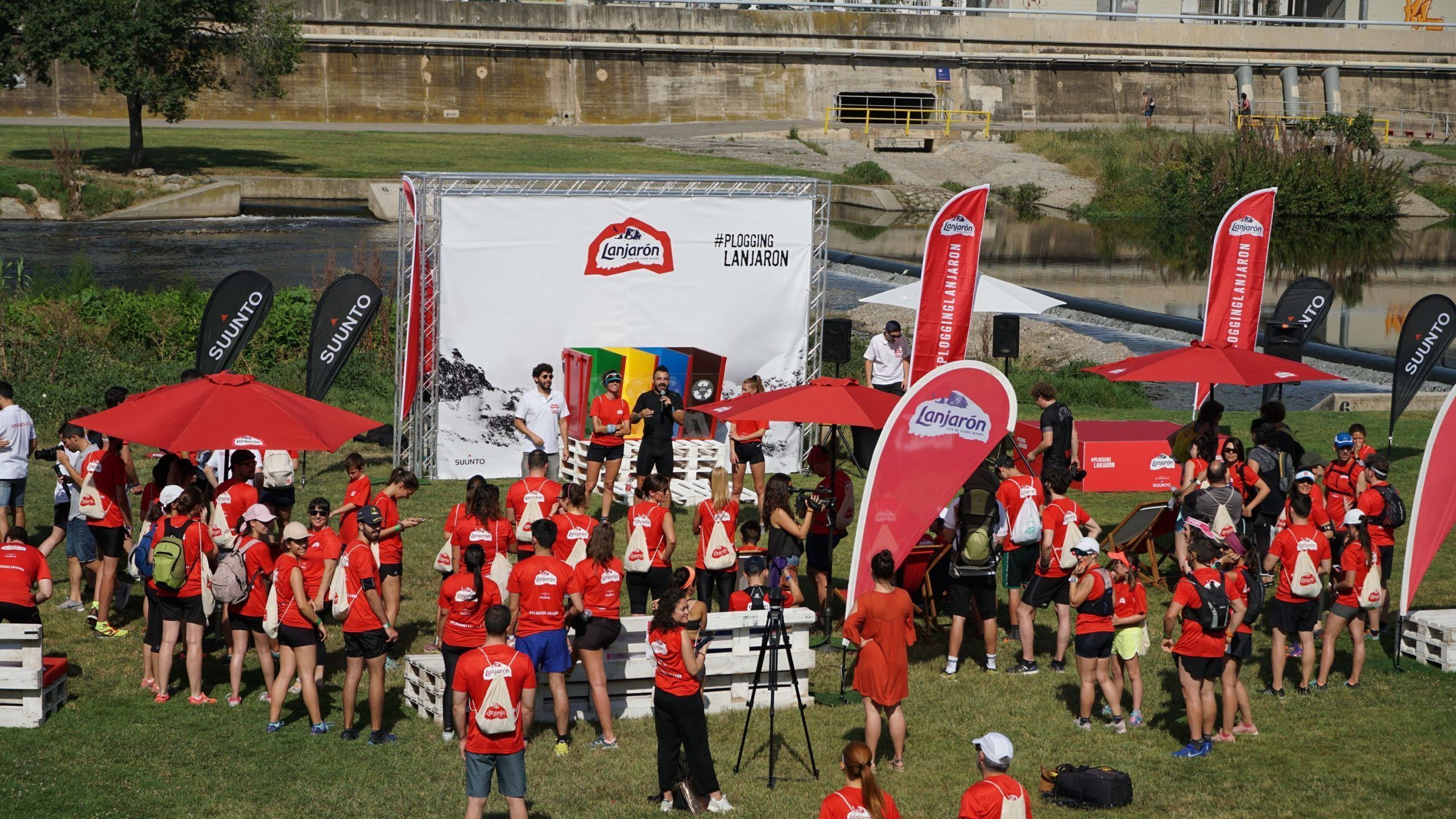 Lanjarón is one of the main water brands and one of the most recognized for its quality and environmental commitment, as reflected in its claim "Feel the purity".The brand, which focuses on campaigns that bring it closer to corporate social responsibility as well as the conviction of the need to implement measures in the society to achieve it, has entrusted us with a "Plogging", a sustainable experience to promote the recycled PET of Lanjarón through the collection of waste in a large urban conurbation, such as Barcelona.
Plogging is the latest discipline among environmental trends in the world of sport. It is a combination of 'running' with garbage or waste collection in the spots where people run, in this case, it was linked to a large digital campaign.As an experience marketing agency, Tandem Projects always believes in the organization of innovative events and experiences with a strong social commitment.
The production and communication campaign included the development of a website and registration platform developed in-house, as well as a media campaign through advertisements and press releases.
In addition, the influencer marketing campaign has counted on influencers who have acted as guides and emblems of the event, since each group has been captained by an athlete and person linked to health and the environment, with strong echo on social networks such as Instagram. They have offered advice on how to be more effective in respecting the environment. The 'captains' were the runner and journalist Valentí Sanjuan, the athlete and geologist Sandra Blasco and the influencer Olivia Cobos.