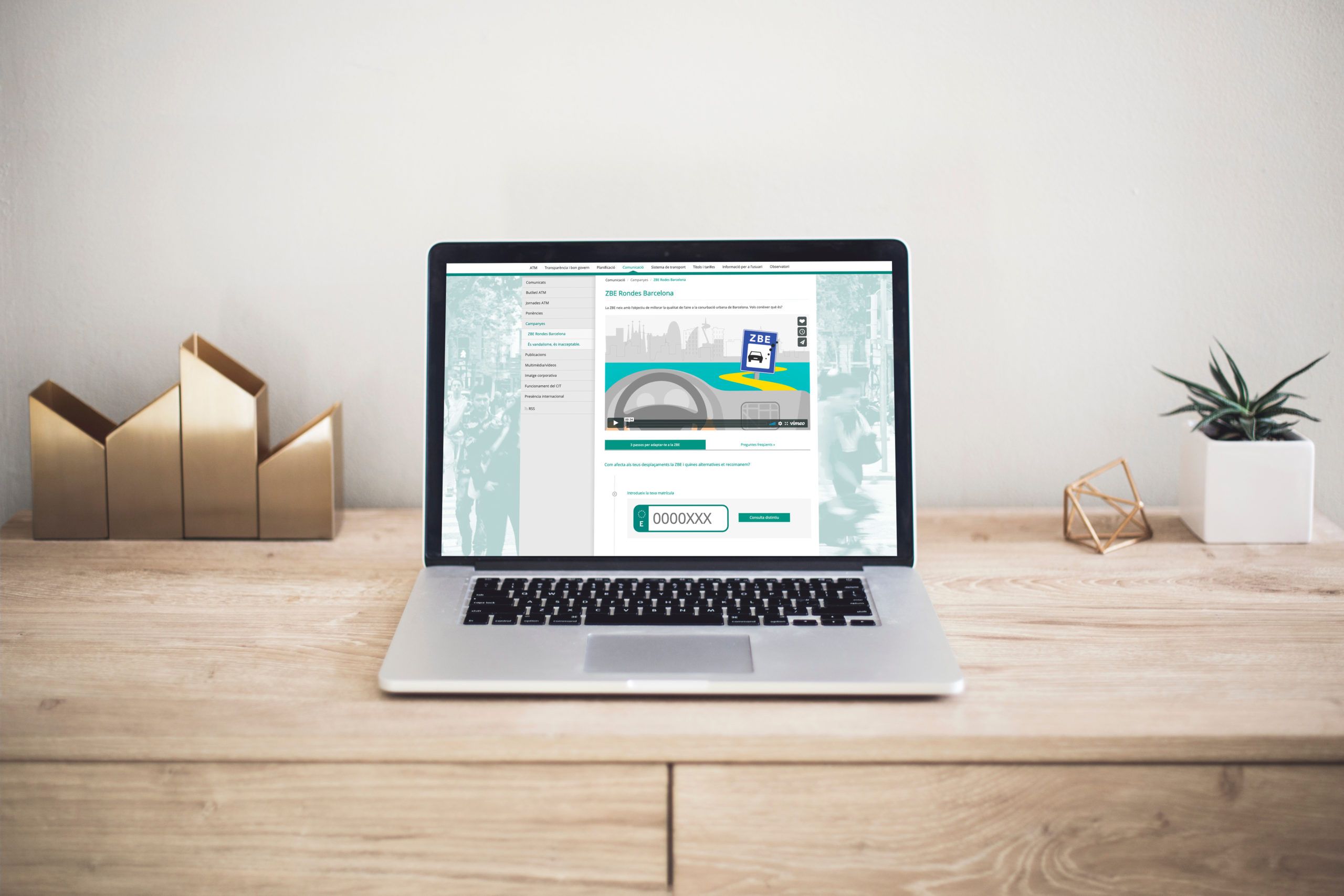 The creation of the Low Emission Zone in Barcelona (ZBE) has been supported by a strong communication campaign by the Metropolitan Transport Authority (ATM). The ZBE was created with the aim of improving air quality in the urban conurbation of Barcelona.
The @atm_bcn campaign, led by Tandem Projects, included the conception and design of various supports. One of the highlights is a web plaform ,supported by an explanatory corporate video, which allows users to consult the environmental label associated with the license plate as well as whether the journey is affected by the ZBE, simply by introducing the origin and destination. In the case of affected journeys, mobility alternatives are shown for public transport or by combining the private vehicle and public transport! #mobility
With this campaign, the citizens of the Barcelona Metropolitan Region are made aware of the implications of the ZBE in a practical way, providing feasible solutions for users to change their daily travel habits. Reducing pollution and improving air quality is everyone's business!