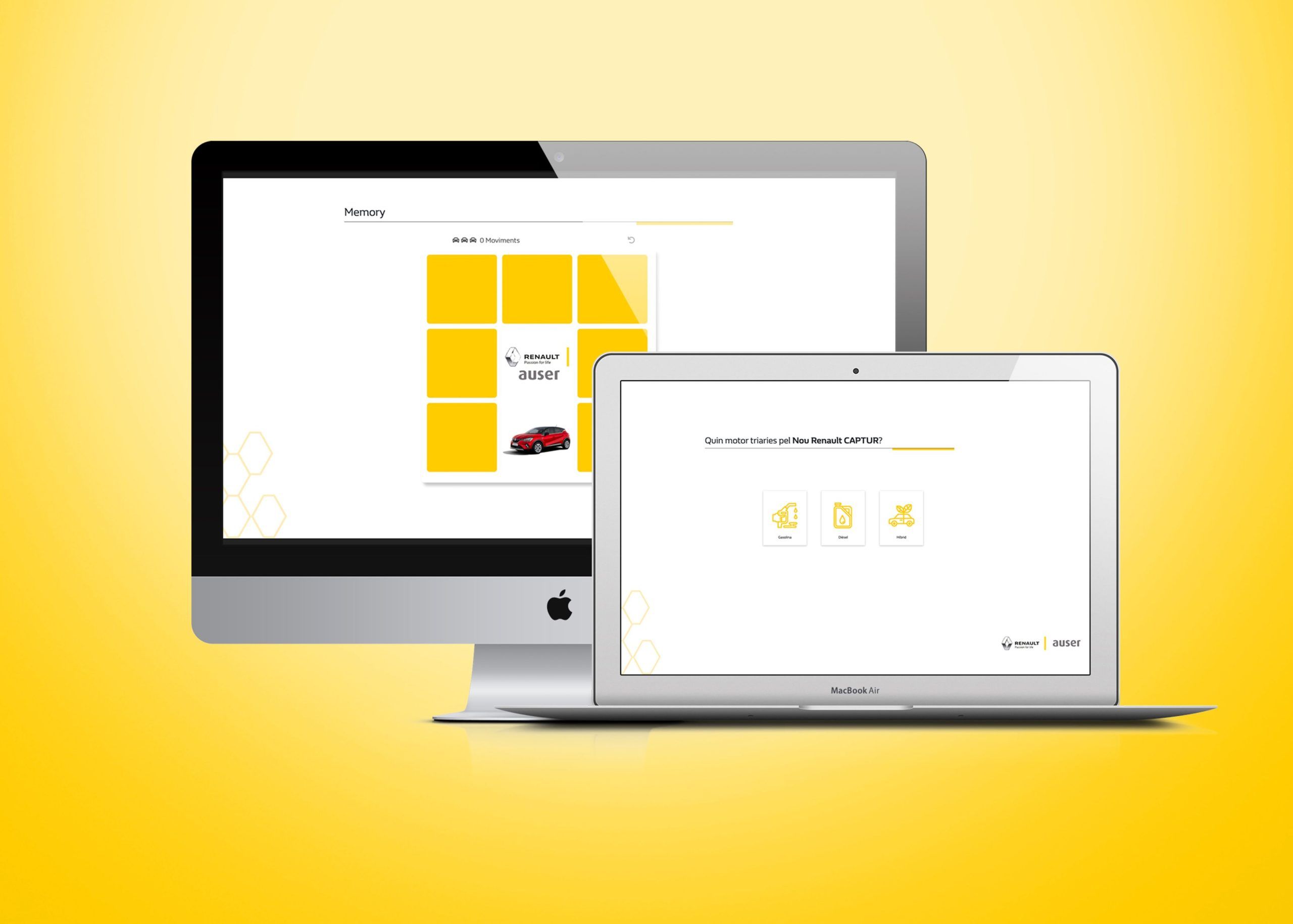 Auser-Renault is the organization that leads the distribution and marketing in Spain of Renault, one of the world's largest vehicle manufacturers. 2020 has been the year of the great launch of new Renault Captur model, and Tandem Projects has been in charge of preparing the brand's activation campaign to generate awareness of the new model, an SUV with athletic and attractive lines.
For this activation, in Tandem Projects we have opted for a mix between online and offline, giving great importance to the technological development of a solution to achieve the collection of customer data through a strategy of gamification, user survey and a draw.
We have designed a brand activation event with physical presence in several shopping centers. Branding, presence of staff, offers, the possibility to test the new vehicle … and at the same time, a digital survey to know even more about the target consumer and to be able to capture data to convert it later into sales. An all-round action!
The technological solution focused on offering a great brand experience through gamification. A fun, agile and very visual test helped to know the consumer better. In the aftermath, a 3-in-a-row game with different versions of the Renault Captur opened up a world of possibilities: be able to participate in a draw for a weekend in the vehicle to test it and discover all the secrets.